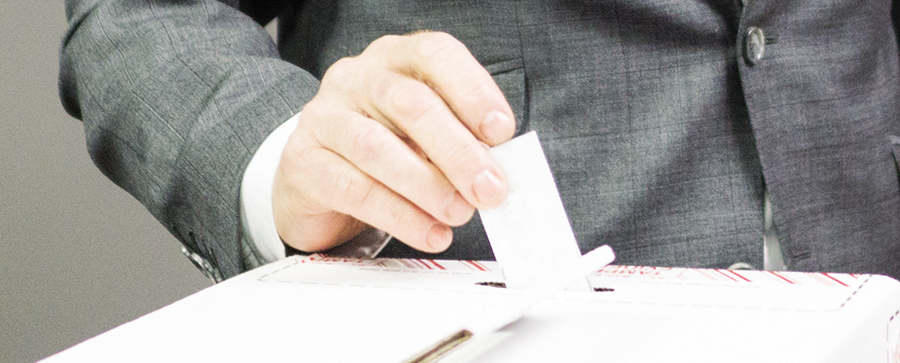 By Sean Delaney
The writ has dropped and Canada will go back to the polls on September 20.
After a year of changes to the way we live our lives and conduct ourselves in order to comply with public health protocols, being prepared is paramount. And the Emery Village Voice wanted to help you with that.
To participate in the upcoming election, you will need to know how and where to vote. And all those things you may be required to show to vote. Maybe you need to advance your vote?
Or mail it?
We wanted to have some quick answers for your Election 2021 questions, and so we went right to the experts at the elections.ca 2021 webpage to find all the information you need to cast your ballot in Humber River – Black Creek.
Ways to vote
To vote, you must be a Canadian citizen, be at least 18 years old on election day and prove your identity and address.
Your health and safety is Elections Canada's priority—measures are in place to keep you safe, no matter how you choose to vote.
Plan early. During a pandemic, things can take a bit more time. Make a plan and choose the voting option that works best for you. You can vote almost any time.
Vote on election day
Vote at your assigned polling station on election day, Monday, September 20.
Polls will be open for 12 hours
Vote on advance polling days
Vote at your assigned polling station (locations will come in voter kits and be announced on the official Elections Canada website) from 9 a.m. to 9 p.m. on:
Friday, September 10
Saturday, September 11
Sunday, September 12
Monday, September 13
Know the difference between federal and provincial voting.
Vote by mail
Elections Canada is working to process vote-by-mail applications and send electors their voting kits as quickly as possible.
Typically, the process takes up to 72 hours, but things may take a bit longer over the first few days as they get things up and running. Voting kits are coming soon, the organization has confirmed.
To vote by mail, apply online at: ereg.elections.ca or at any Elections Canada office across Canada.
Don't wait – deadlines apply. You must apply before Tuesday, September 14, 6 p.m.
Vote using a special ballot process Once you have applied to vote by special ballot, you can't change your mind and vote at advance polls or on election day.
Vote at any Elections Canada office
There are over 500 Elections Canada offices open across Canada. Vote at any one of them before Tuesday, September 14, 6 p.m.
Elections Canada offices will be open shortly. They will be open seven days a week:
Monday to Friday: 9 a.m. to 9 p.m.
Saturday: 9 a.m. to 6 p.m.
Sunday: noon to 4 p.m.
To find your riding, and updated information, visit the Elections Canada official page at:
www.elections.ca/home.aspx
2021 Federal Election candidates for
Humber River - Black Creek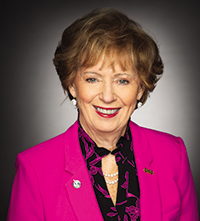 Judy Sgro
Liberal Party of Canada
Since 1999, Judy Sgro has, as the Liberal MP for Humber River – Black Creek (formerly York West), advanced an agenda that is progressive and respectful of human rights, equality, and religious freedom.
Prior to federal politics, Judy represented her community on the North York City Council (1987 to 1994) and Toronto City Council (1995 to 1998) where she focused on poverty and crime reduction. It was this attachment to people that led Judy to Ottawa.
In Parliament, Judy developed national solutions to local problems. As Chair of the Prime Minister's Task Force on Urban Issues, she shaped policy on social housing, the creation of the gas tax rebate, and the promotion of human rights and religious freedoms.
As Minister of Citizenship and Immigration, Judy championed family reunification and promoted systemic fairness.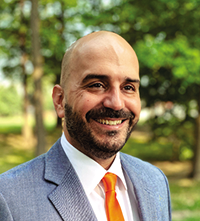 Matias de Dovitiis
Federal NDP
Born in Uruguay, Matias has been a very active member of the community in Humber River - Black Creek. He helped to start and was President of the Organization of Latin American Students (OLAS) at the University of Toronto while a student there. This group is now located in five campuses across Ontario, over 20 years later.
Matias helped to start two initiatives that have since merged into a charitable organization called CONOSER. This organization develops funding for scholarships and bursaries, as well as develops academic support programs for Spanish-speaking youth in the Jane and Finch community through a program called Teach2Learn.
More recently, he worked as the first Executive Director for the DUKE Heights BIA for four years, an award-winning business improvement area, where he developed first of their kind programs in sector development programs to help industries, employment supports and communications.
Matias is currently the Chief of Staff for Anthony Perruzza. He graduated from the University of Toronto with a double major in Political Science and Latin-American Studies and a Master of Arts in Political Science from the University of Alberta.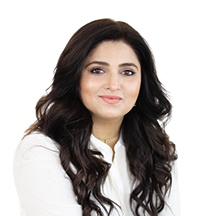 Rinku Shah
Conservative Party
of Canada
Rinku Shah is a female entrepreneur and CEO of School Of Flavours Ltd. She actively promotes the richness of culture, tradition, and heritage by connecting diverse communities together in an inclusive way to empower the social and economic development of Canadians and people across the globe.
Her company School Of Flavours Ltd., assists local small businesses in the food industry to grow and make a presence across Canada.
Rinku has been volunteering in her community for over eight years and has taken the onus to help her community during the pandemic by providing groceries and essential items to students, seniors, retirement homes, food banks and families in need.
Rinku is the Founder and Organizer of some of the most vibrant community festivals, including the World Of Flavours & Taste Of India Festival. Recently she has been recognized by the World Book of Records for her outstanding work in Canada.
Rinku lives with her spouse Vrajesh Shah – the president of an NGO, Young Canadian Alliances – and their child Jeet Shah.