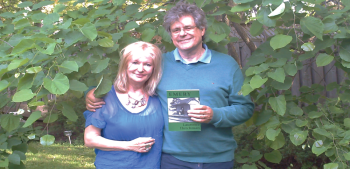 A youthful exercise of exploring
By Tim Lambrinos
In 1957, a new housing community named Woodview Park was built on the east side of Weston Road. Farm land was bulldozed in order to build semi-detached houses that accommodated many new families. On this side of Weston Road, there were farmers with families that pioneered and resided in this rural community for many generations. In the late 1950's, the farmers sold their land to relocate to new farms north or east of Toronto. The families that had resided in this community along Weston Road are the citizens of our past. Some family names that previously resided along this stretch included Ella, Duck, Pearson, Griffith, Saunders, Turner, Bertie and Jordan.
When new homes were built on Habitant Drive, some nearby abandoned remnants of the original farmhouses were left temporarily standing in adjoining lots near Weston Road. These areas were explored by local children as part of their daily exercises. One of the more curious young boys went on to become a university professor. His name: Laurence Hutchman.
With the advantage of having the Humber River and adjoining ravines of the Emery Creek nearby, Hutchman spent a good deal of his childhood exploring the backwoods of Emery. Together with his pal Les Kelly, the two boys were involved in many fascinating adventures. On more than one occasion, the boys were chased off properties of Emery's abandoned farm buildings by lingering farmhands or the last remaining farmers and their dogs.
Hutchman was eight years old when his family moved into a brand new home on Habitant Drive. He had a youthful passion for searching ravines in hopes of discovering long forgotten pioneer ruins. He spent much of his free time exploring the ravines in and around Emery Collegiate where Cook's Creek ran through.
At the time, he felt like a junior archaeologist exploring ancient sites, he has said.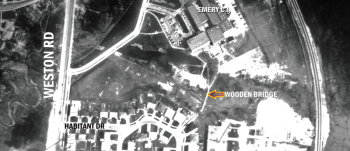 Emery Collegiate Institute on Weston Road wasn't built until Hutchman turned 12.
He recalled seeing the building prominently rising on the top of the hill, just like the birth of a giant castle.
One strong memory is when he saw an enormous cylindrical dark object being driven slowly up the hill on a flatbed tractor trailer. The drum was part of the school's heating system and needed for the new boiler room.
In 1965, he watched several construction workers begin to build a very sturdy wooden walking bridge that would cross a gap of approximately100 metres through a ravine.
The walking bridge would allow students access to Emery from the southern-most end of the school's property. The bridge crossed Cook's Creek and gave students a direct walking link to Emery Junior High School from Habitant Drive.
In the sixties, seventies and eighties, the bridge often served all purposes.
On occasion, English, History and Geography teachers held outdoor classes right on the bridge. It also served as a secluded hang-out for adolescent youths, both boys and girls. Many local teenagers experimented with their first taste of intimacy at this very spot.
In 1991, the bridge was dismantled and the creek was buried within a large pipe. The land was filled and then used to add parking for Habitant Arena.
On the west side of Weston Road, opposite Emery Collegiate, most of the surrounding character of the land remains nearly identical to what it was in the 1950's.
Since 1956, the section of land has been under the control of the Toronto Region Conservation Authority (TRCA).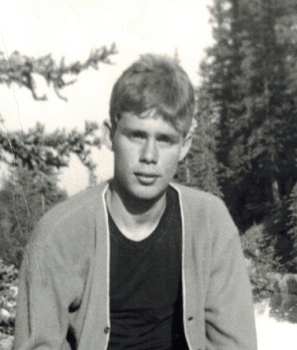 A bridge, just north of a country property line, was always part of the rural fabric of the area and was originally constructed by the Orr family. During the 1940's, the bridge and road were used to travel through the hydro corridor and up to Richard Storer's farmhouse, barns and industrial buildings. Even before that, the province began utilizing a major segment of this sector for hydro towers.
Before the creation of the hydro corridor, farming was exclusively occurring in this whole general area. Right on the very spot, south of the old bridge, records reveal that there was a slice of extending land that originated in Thistletown. It was agriculturally owned and operated by a farmer named Charlie Grubbe.
In 1992, Hutchman had finished his university studies and astonishingly became inspired by North York Trustee Sheila Lambrinos and her dedication to the history of Emery.
Hutchman became intrigued with the concept of researching, discovering and locating Emery's past residents. Who were the original farmers of Emery? Where did they go? Why didn't they stay?
He would track down some original farming families in places like Nobleton, Lindsay, King City and Snowball Corners. He was able to find and interview Ray Devins, Jack Devins, Charlie Grubbe, Bruce McClure, Marion Rowntree, Orrie Truman and Aubrey Ella – who were all past residents of rural Emery and Humber Summit. His completed research led to the writing of his first book entitled "Emery."
Hutchman had always known that the Humber River served as a natural barrier between the two municipalities, North York and Etobicoke. However, he researched a strip of land that extended from Thistletown and across the Humber River and through the Emery Creek that had once been operated by Charlie Grubbe. Grubbe's property ran through Etobicoke and into North York.
In 1992, Hutchman arranged a tour of the old remaining sections of the former farmstead with Grubbe himself.
Grubbe's property line would have extended south on Weston Road to where St. Lucie Parkette stands today.
Hutchman was even able to locate a 1955 well that workers had attempted to dig at the far north end of the property. The remnants of the abandoned well was on the flood plain just south of the old Storer bridge, west of Weston Road.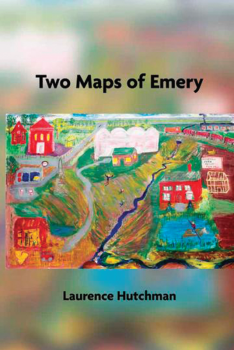 Now, that the Emery Village community is no longer a segment of North York, it seems that many memories may become more easily forgotten for upcoming generations.
The Etobicoke York Community Council regularly meets in the west end of the city at the Etobicoke Civic Centre on The West Mall. The local residents are no longer able to travel east to the North York Civic Centre to obtain administrative municipal help.
With a new mega-city structure in place that began last year, the ward boundary line now extends east to Keele Street.
The Humber River no longer serves as a municipality boundary for the community. Some long standing local residents may still be able to recollect the many stories of some epic turf battles between children from Etobicoke and North York. Apparently, they will fade away and become a distant memory to most.
Laurence Hutchman has now completed 13 books of poetry. Two of them are composed entirely about his life growing up in Emery.
His most recent book is called "The House of Shifting Time."
Hutchman continues to be acknowledged as Emery Village's Poet Laureate.
As a result of his dedication to history and the arts, he has made certain that the previous residents of Emery should not be so easily forgotten.