By Tim Lambrinos
Emery Collegiate Institute on Weston Road has graduated many exceptional students that have gone on to distinguish themselves professionally and personally in their chosen fields and paths.
Ever since the local high school opened its doors in 1961, few graduates have been able to match the dazzling success of David Keighley, one of the great pioneers of Canadian cinematic history.
Born in 1949, Keighley (pronounced Kay-Lee) grew up in the Humberlea community off Weston Road and attended Melody Road Public School until he graduated Grade 8 in 1962. He moved up to Emery Collegiate where he got his first taste of production, working on the stage crew and providing technical assistance for many of the school's plays and musicals.
Graduating Emery C.I. in 1967, Keighley enrolled at Ryerson. There, in 1972, he obtained a degree in Photographic Arts that would launch him towards his ultimate ambition in life – to become an award-winner in film and cinematography.
Keighley was inspired to pursue his goal by a lifelong fascination and appreciation of films on the big screen. The bigger the better. As a result, he engineered technical innovations that ultimately transformed the film industry of today.
His most famous work helped give birth to the world famous IMAX film format that spawned a worldwide collection of specialized theatres that presented the films shot in ultra large format.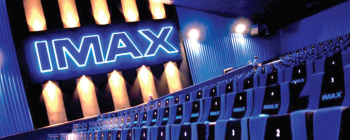 To many, David Keighley is IMAX. He and his wife Patricia have been with the firm since the late 1980's, when IMAX bought their large format film company and rolled it into their group. Today, there are now more than 1000 IMAX theatres in almost 70 countries and their annual sales top more than $1 billion.
Keighley's breakthrough engineering techniques not only made IMAX work but it elevated the movie-goer experience. Viewers were practically immersed into the scenes, feeling the exhilaration of a roller coaster, the swooping of a jet or floating above the Earth like never before.
To achieve what Keighley developed for IMAX, he had to apply considerable artistic expertise and engineering techniques to create more than 200 large format motion pictures, all requiring unique approaches and techniques in film-making.
The exciting new and improved projector that IMAX recently introduced in partnership with Barco, is identified as, IMAX with laser.
It's a single projector solution that is designed to replace the Xenon-based solutions for IMAX theatres up to 80 feet wide. Going beyond this level, the dual-projector GT RGB laser system is required. Featuring an RGB laser source and a prism-less architecture, it's similar to the GT dual-projector systems, but the use of new materials has significantly improved the sharpness of the image. Keighley and IMAX clearly continue to stay on the cutting edge of technology.
For their initial demonstration, they featured a number of newer and older clips that included the space shuttle lift off, parts of the movie Dunkirk and a scene from the Greatest Show on Earth. The public could feel their seats rumble during some of the clips from Dunkirk and there was a special audio segment where you could hear crickets, frogs and birds in the most pristine surround sound.

Over the years, he has developed close relationships with many great filmmakers and artists including Christopher Nolan and David Foster. Nolan directed the movie "Dunkirk" as well as many other films. He has been the main driving force behind keeping Keighley's film format alive, as much of the world goes all digital. Nolan is clearly one of the biggest supporters of IMAX - using their 70mm film camera on many of his projects, despite the higher production costs. About 60 percent of the Dunkirk shots were shot on IMAX film cameras, and the results show how worthy that decision was.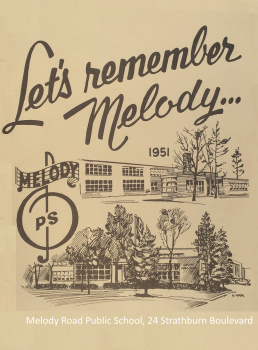 Previously, Keighley and Nolan together had convinced Kodak to continue making film for their cameras. Some things are clearly worth preserving. At the Cannes Film Festival, Nolan previewed some restored footage of the film 2001: A Space Odyssey. Will an IMAX version be coming next? We will have to wait and see.
Keighley is currently an Executive VP and Chief Quality Officer at IMAX Corp. and President of DKP 70MM Inc. He is primarily responsible for motion picture and digital post production and image quality assurance. He maintains his status as a Trustee of the Academy of Motion Picture Arts and Sciences and is a Society of Motion Picture and Television Engineers Fellow, and winner of the Giant Screen Theater Association's prestigious Special Achievement Award. We all owe a great debt of gratitude to David Keighley for making our movie viewing even more amazing. Bravo to one of Emery's prized native sons.