Rivermede watercolour art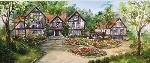 By Edith George and Natalia Outkina Edith - I was celebrating my 70th Birthday this year, so I decided to treat myself to a commissioned watercolour painting of one of my favourite places, the house called, "Rivermede," located at 3100 Weston Road. I knew all the stories of the Gardiner and ...
Rivermede House and its second owner, Jethro Crang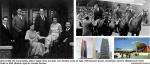 By Edith George When having a house designated as a heritage house under the Ontario Heritage Act, examiners not only look at the architectural value of the building but also the past owners of the house and how their families contributed to Toronto, Ontario, Canada, and the World. This month I ...