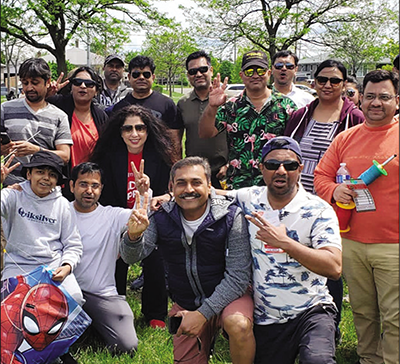 By Sean Delaney
Ida Li Preti said she ran on her passions and may run again in the future should the Ontario Liberals find theirs.
"I have a passion for public education and public healthcare, making sure seniors are getting taken care of, and investing in students and families," she said. "We've seen a lot of cuts come in and making sure every dollar invested in public education is a dollar earned."
In communities like Emery Village, she said, she's seen first-hand the number of doctors retiring, and a lack of doctors coming in. She said she's seeing seniors who can't get primary are within the community and it does inspire her to keep working.
"We're depriving our seniors from the ability to get resources they need," she said. "I heard from constituents and residents that the number one issue is senior care. With inflation right now there are costs they can't meet. The number of seniors that sat me down and said, we don't know if we should buy groceries this week or pay our water bill. So, I hope the present government acts on this."
Li Preti began her campaign about a year ago, knocking on doors, answering questions, and allowing the community to get to know her. She wanted to make sure that if they wanted answers, she gave them every opportunity. And she thanked the community for their reception, and her team of volunteers for their hard work.
"Not only knocking on doors, but we made thousands of calls. And I had an amazing team. People were coming in because they believed in the Liberal Party platform, and they believed in me. I couldn't ask for better volunteers."
She said she is not making any decisions on her future for now but does expect to run again as trustee for the Toronto Catholic District School Board (TCDSB) but needs to wait and see what the Liberal Party does with itself provincially.
"There is a lot of work that needs to be done, and we heard that at the doors. So, we are going to work to get the trust back for Ontario Liberals."